Ready for your next fishing trip? You've got the skill, the location, and the confidence to snag the biggest catch that happens to swim by that way.
But you'll need the right gear, too. Got a reliable rod and reel? The type of line you know won't fail you? Bait that your prospective catches just can't resist? Good. But that isn't all you need – you'll need the right attire.
We aren't just talking about comfortable clothes to wear while you wait for a bite or waders to utilize when you're trekking out in the water to meet your targets halfway. Having the right fishing hat is also important.
Fishing hats are a highly underrated accessory. While some people view them as being purely aesthetic in nature, they actually serve a very important purpose. They keep the sun off a person's head, which in turn helps them stay cool and avoid sunburn on the face and neck.
They can also serve a dual purpose, even keeping the sun out of your eyes if you forget to bring your shades. If you're shopping for fishing hats, which is the best option for you? Today we'll rank them.
Comparison Table
How We Choose Our Ratings: Picking the Best Fishing Hats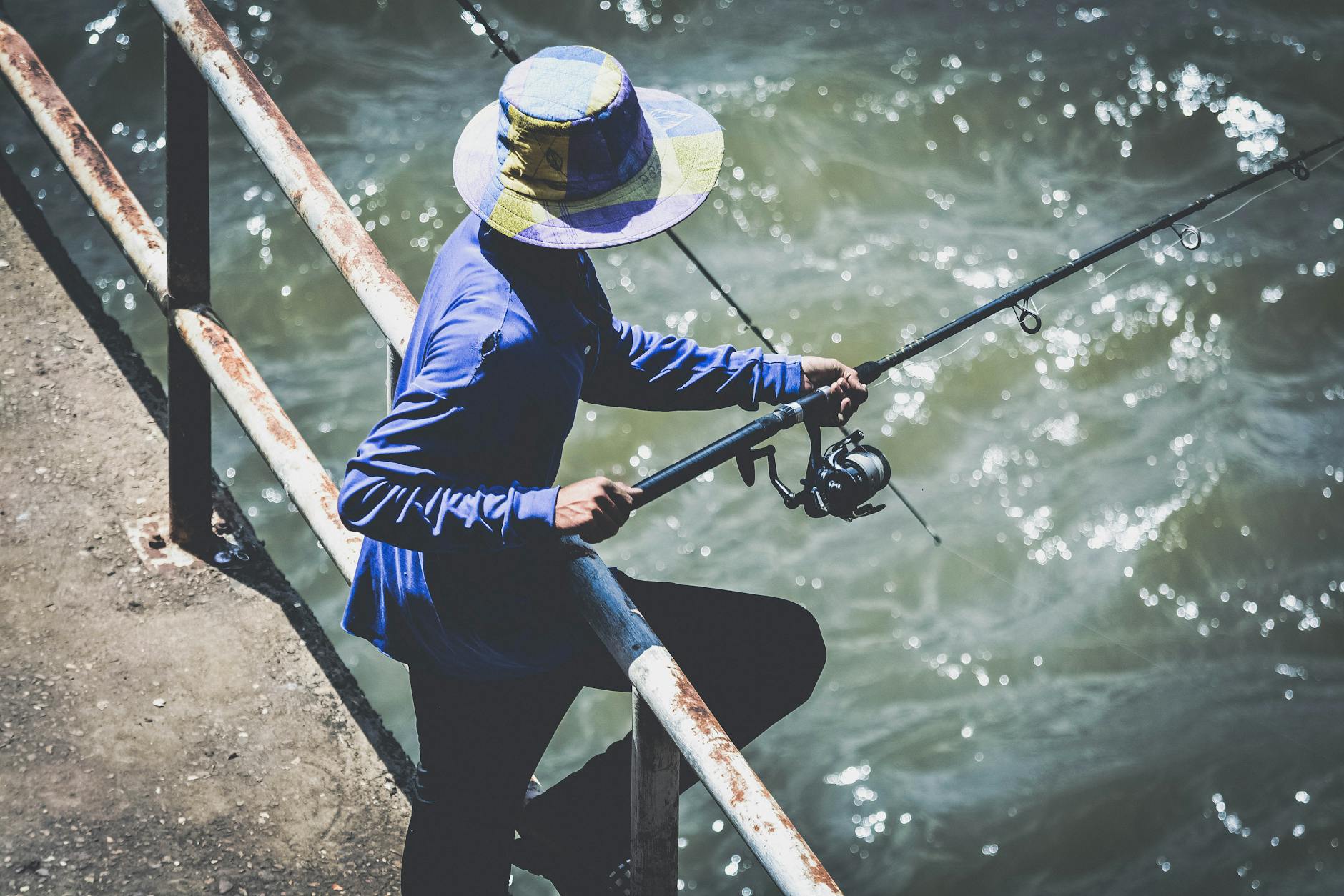 When you think of fishing hats, what comes to mind? You may have some particular styles you favor, but as far as qualities, what makes a hat rank higher?
Comfort is very important – if you're going to wear a hat for long days out by the lake or on the shore, you need to have something that feels good while you're wearing it. If a hat has an adjustable chin strap, it is easier to make fit and this will also rank higher.
Lightweight and comfortable materials are good, but so are materials that are easy to wash. If your hat gets dirty out in the primitivity of nature, you want to be able to wash it and dry it without it falling apart.
Additional features like a toggle lock will also be respected, since they are subtle touches which can have a massive impact on how the product feels and functions.
We'll take price into account, though there is no rule that says cheaper equals better. Why is this? Because value matters more than affordability – sure, affordable hats are good. But if a hat offers a lot more features for just a little more money, it can be a better all-around choice.
Finally, we'll take into account customer reviews. If a hat has been purchased by real fishers and has been proven to be a worthwhile investment time and time again, it will rank higher.
We'll give each product on our list a rating on a scale of 1-5 in addition to its numerical ranking. Let's get this list started – what are the best fishing hats available on the current market?
Best Fishing Hats: Which Options Made Our Top 10 List?
KAVU Men's Chillba Hat
Despite what the name suggests, this hat can be a great pick for men and women alike. It has a great shape that can go with nearly any outfit or style preference, plus it is made from a comfortable nylon material.
The hat comes with a chinstrap and toggle lock, meaning you can make sure it stays on even if you're dealing with high winds. The hat uses a quick-drying polyester mesh headpiece for added comfort and superior cooling.
Easy to wash, easy to wear, and great for men and women alike, this hat is a great pick.
A solid all-around hat that comes in multiple colors, you'll look and feel great in this model from KAVU.
Rapiddominance Boonies
Built with 100-percent cotton construction and lightweight as a result, it is a flat-top, floppy brim model that is perfect for the outdoors type who likes a classical look – even the colors it comes in fit this theme.
The hat features a chin strap with a cord lock, meaning you can keep it secure on your head no matter the size or shape. The crushable design makes it easy to pack away, but it is also built to be durable.
You can snag this hat at a very affordable price, no matter which style you go with.​
It comes from a great company and is available in plenty of styles, each with a great design.
LETHMIK Outdoor Waterproof Boonie
This hat looks the part if you're into that rancher or safari look – the tipped-up brim that goes flat in the front makes for an unmistakable appearance that comes in many colors, all of which are made from waterproof material.
This unisex hat has a lot going for it. It's polyester and uses an adjustable drawstring design. It offers great sun protection, but it isn't recommended for machine washing.
This practical and beautiful hat is crushable despite its shape, meaning it is easy to pack and can provide years of reliable use.
Aside from its inability to be machine washed, this hat is virtually flawless and a great-value buy.
Columbia Sportswear Bora Bora Booney II
It's simple but effective with its design – the drawstring and lock combination makes it easy to adjust regardless of what type of noggin you're working with.
And 100-percent nylon design makes it very comfortable and easy to clean. The sweatband and mesh panel make it easy to avoid moisture from rain, dew, or sweat.
This hat comes in many styles, but each one offers a great fit and a great choice for your next day of fishing.
Outdoor Research Sombriolet
This hat comes in many different styles, each which affect the size and color – but in any case, it is a crushable and adjustable hat with a drawstring and lock.
The material is predominantly nylon, but also has 14 percent polyester and a full supplex-nylon under brim. Its fabric is breathable, lightweight, and water-resistant, offering all the perfect qualities for a fishing hat.
The SolarShield construction makes it easy for you to avoid the sun's harsh rays on your next big fishing trip.
Under Armour Men's Tactical Bucket Hat
If you're a fan of that unmistakable bucket design, this is a great choice for you.
Made with 100-percent polyester construction and lightweight design, it has HeatGear sweatband material integrated to keep you free from moisture, as well as fabric design specifically to keep you cool from the sun.
The poly-woven material gives this hat a great level of durability, meaning it can survive nature, travel, and everything in between.
​This model shows Under Armour's mastery of clothes also covers hats, and gives fishermen a great bucket-style option to consider.
Columbia Men's Schooner Bank Cachalot III
Another hat that is built for men but also strong enough for women, this model covers the ears and the back of the head, providing complete sun protection with an added bill to shield the eyes.
It makes it easy for you to stay comfortable during long trips with heavy sun coverage.
This hat also has four ventilation holes for breathability and Omni-shade sun protection for added functionality.
​Its unique shape, supreme level of protection, and affordable price make this a great choice for any fisherman.
Jacobson Hat Company's Men's Adult Deluxe Coolie
This hat has one thing going for it right off the start – well, besides the price and reviews.
This hat also has a unique look, with a cone-shape and waved design reminiscent of Chinese rice farmer hats. It has an internal frame for a stable fit and offers excellent sun protection. Don't let the look fool you – it is 100 percent polyester.
Made for hand washing, like many others on this list, this is a unique option that some people may find just right.
​It's a fresh take on the fishing hat, offering all the features we love with a unique look.
KBETHOS Signature Boonie
Available in multiple colors, this hat is flexible and stretchable no matter which variant you get. Combined with its lockable drawstring, it makes it easy to fit the hat comfortably on your head.
With ventilation holes on the side for added breathability and a chinstrap for a nice snug fit, this hat has everything you need to make your next fishing trip a great one.
​It's another solid hat with an unmistakable style, and a back-to-basics approach for the fisher who takes a minimalist approach to gear.
Appone Tactical Bonnie
This hat is a great choice to round out our list.
It has a distinctive camo look and snaps to help modify the curved-side bill and give it a new look. It is designed to protect you from the sun, and from sand as well if you're fishing by the beach.
The ventilation holes will give you additional breathability, providing added comfort for your next big day of fishing.
​It's affordable, great looking, and has most of the basic features necessary for a great fishing hat.
Buyer's Guide: Picking the Best Fishing Hats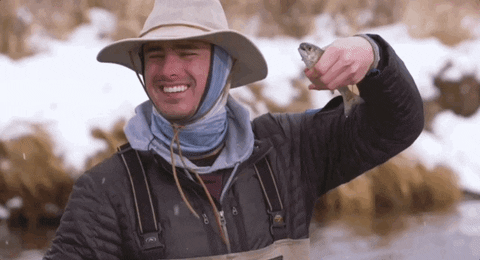 There's nothing like going for a nice day of fishing and having the perfect hat to complete your setup.
For comfort, improved visibility, and sun protection, a great hat is a must-have. How do you find the best one? Obviously, you want to look for a few main characteristics – flexible design for easy fitting, protection from sun/moisture, and breathability.
As far as styles go, the choice is largely subjective. Different people have their own preferences, though it is worth noting some hats have clasps, so they can be changed in appearance from one of two forms.
No matter what type of hat you choose, having a good one that is well-reviewed and proven in the field means you can likely focus less on the sun beating down and more on what's tugging on your line.
Last update on 2021-10-23 at 13:23 / Affiliate links / Images from Amazon Product Advertising API