Is your dream to spend your days cruising at sea? Do you sit at your desk thinking about how you'd much rather be on the open water, taking a week-long deep-sea fishing trip? Or, maybe you envision a retirement plan that allows you to hardly ever set foot on land again, spending your golden years reeling in monster fish, and maybe throwing a wild party or two while you're at it? (Why, not? You worked your whole life – you deserve as much fun as possible).
Well, my friend, it sounds like you're going to need a pretty big boat. And not just any big boat – you will need a boat that can handle mid-length to long-term excursions, large ocean catches, and perhaps a few friends. In other words, you're going to need a sport fishing boat. But you deserve the best sport fishing boat – after all, this is your dream we're talking about! Well, lucky for you, we are here to help make your dreams come true with our list of the best sport fishing boats.
What Exactly is a Sport Fishing Boat?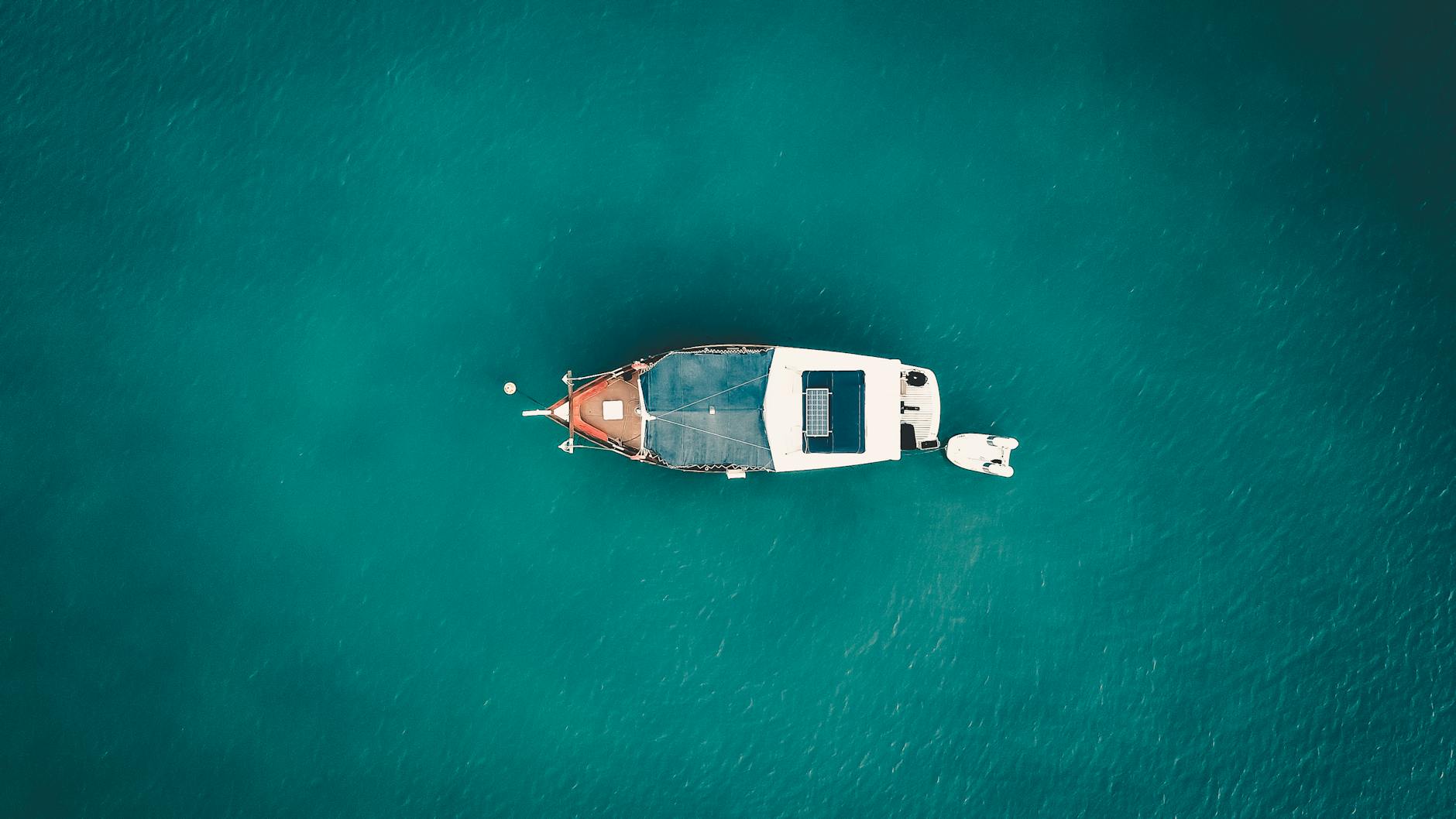 Image Via: Pexels
If your dream is to own a sport fishing boat, then you probably already know everything about them. If that's the case, then we apologize for any redundancy. But for those of you who don't know a whole lot about these insanely cool fishing yachts, we're going to give you a brief rundown. A sport fishing boat, or a sport fisher, is a type of powerboat designed for recreational fishing using anglers (in other words, using rods and lines).
If you've walked through a marina before, you've probably seen more than a handful of sport fishing boats. They're the ones with the tall cockpits at the stern, usually with a long and high foredeck. The rear-set cabins often have a flying bridge up above (by the way, a flying bridge is an area on top of any surface ship that provides full-circle views of the vessel). Since it's first and foremost a fishing boat, these also have a chair of some sort fixed to the deck to which you can attach a rod, if you so choose. They also can travel at great speeds, and as such, are typically used for angling in open water.
Sport fis​​hers typically look very sleek and streamlined – in other words, a non-expert probably wouldn't think, "fishing boat" if they saw one. Rather, they look more like luxury yachts even though their purpose is more on the practical side. Many of these boats will also be equipped with beds, bathrooms, and kitchens below deck to accommodate multi-day fishing excursions. They will also probably have some sort of fish locker for storing your catches, freezers, and maybe aerated livewells for live bait or live catches. So, if you want to cruise the open seas in style while catching a few fish along the way, then a sport fishing boat is exactly what you need.
How We Chose Our Ratings for These Amazing Boats
We aren't going to pretend buying a boat isn't a big deal. It's a huge investment (literally speaking too, since they are quite large), and that's why it's so important to us that these sport fishing boats are truly worth the money. That's why we turned to descriptions and reviews from fishing experts to determine which boats have the best features for the ultimate open-water fishing experience.
In fact, we primarily looked at the specific features that the boat offered to determine its overall value. For example, we looked at information regarding the quality of the actual fishing equipment, whether or not it has fish lockets, the seating for fishing, etc. We also wanted to make sure these had excellent "living" features as well in case you are taking the boat out for weeklong fishing trips.
The size of the boat is also an important factor to consider. Of course, you all probably have your specific interests in terms of what types of sea life you prefer to hunt. But no matter what you fish for, if you're out in the open ocean, your chances of catching something rather big are higher. So, we wanted to make sure we examined sport-fishing boats that can handle large catches.
Lastly, we reviewed the testimonials and reviews of people who actually use these boats. Expert advice is one thing, but it's also important to us that a boat is valuable in the eyes of an everyday, amateur fisherman (or woman). Frankly, there was a lot to consider. Boats have tons of features and specifications, and it can get a bit overwhelming – especially if you're shopping for one on your own.
So, we did our best to break down the enormity of considerations, so you can (hopefully) have an easy and enjoyable search for the perfect sport fishing boat. Keep in mind that it's a bit of a challenge to write about every single feature on a boat, and it would probably make for a dull read. So, we've linked to every boat on this list so you can take an in-depth look at all of the specifications.
Our Top 5 Favorite Sport Fishing Boats
Here are our top picks for the best sport fishing boats – and hopefully you'll find that one of them is also your top pick for a fishing boat. We're here to help you kick those fishing dreams into high gear.
The Garlington Landeweer 61-Foot Flybridge Sport Fishing Boat
Both functional and luxurious, the Garlington Landewee 61-foot Flybridge it the perfect boat for fishing around the world. This sport fisher is spacious, yet simple in design but still manages to offer you everything you need to spend days or weeks or month fishing out on the open water. It has a fuel capacity of 1470 gallons and a displacement of 67,000 pounds.
Garlington Landeweer is well known for its cockpits. They are efficient in design, with spacious decks, and large fish boxes and freezers. In effect, they are large workspaces for your entire fishing crew. Yet, they are also designed with comfort in mind with insulated drink boxes and excellent seating. The bridge offers an unobstructed 360-degree view with a comfortable captain's chair. It's both a functional and comfortable setup. And after you've spent the day fishing, you can relax in the modern and spacious interior with its many amenities.
The Sea Force IX Bonny Read 9.5 Luxury Performance Sport Yacht
This is the sport fishing boat if you want to traverse the ocean and fish along the way. Custom built by Sea Force IX in 2012, is a sleek, modern fishing boat that will make you the envy of every fishing fanatic. It's a big one too, coming in at around 95 feet, with accommodation for up to eight guests across four individual suites.
The Bonny Read is great for both cruising and high-speed throttling. It has a 5200-horsepower engine with can hit a max speed of 36 knots, while its cruising speed hits 27 knots. At 10 knots, you can travel about 4000 nautical miles, and at 20 knots this luxury sport fisher will travel about 1,100 nautical miles. It also has a nice, high flybridge for spotting fish and a stellar rod set up at the stern. The interior is incredibly well designed, making it ideal for an avid saltwater fishing sportsman.
Buddy Davis 70 Sport Fisherman
The Buddy Davis 70-foot Sport Fisherman boat is seriously tough. We aren't kidding! The solid fiberglass exterior is so thick it's bulletproof. Above the waterline, it's constructed with advanced composites to reduce weight and increase rigidity. Basically, this boat was meant to fish. The Davis Sport Fisherman is a tournament-winning boat with a live bait well, fish boxes, freezer, bait trays, transom door and more.
The fighting chair has a built-in backing plate, there's a walk-through tuna door, and high-volume overboard drains. And yet, it's a supremely elegant vessel. Plus, the amenities are perfect if you're looking to spend days and days out on the water.
Bayless B18 Clean Sweep
This 77-foot sport fis​​hing boat is a work of pure beauty. Though it looks like any other sport fishing boat on the outside, the interior is absolutely gorgeous with luxurious woodwork and sea life sculptures. It also has four staterooms and four heads, and the mezzanine style cockpit is not only stylish but also practical.
The bridge has a custom BBW center console, and the stern has a set-up so you and your pals can set up fishing rods (and sit on the comfy benches and seating as you wait for a catch). Plus, the increased fuel capacity allows efficient travel for long excursions.
American Custom Yacht's "C'est La Vie" Sport Fishing Boat
This custom-bui​​lt sport fishing boat embodies luxury. It comes with a state-of-the-art electronics package (that includes Apple TV), a marble bar, a unique stern-facing galley, and a gorgeous teak mezzanine. You will truly be cruising the open ocean in style. And, it has six staterooms and five heads to accommodate a large crew.
Few boats will give you the comfort that this one does for your long fishing trips across the Atlantic. Of course, it also packs a punch in terms of fishing features. You can truly deep-sea fish in this dreamboat. It can hit a speed of 48 knots, twin drive MTU V-drive engines at 4,600 horsepower each, and a gorgeous stern where you can hook up plenty of rods. So if you want to fish in total luxury, well, you just found your boat.
Buyer's Guide
Image Via: Pixabay.com
The fact of the matter is that there are so many sport-fishing boats and everyone probably has their own opinion on which ones are better than others. In other words, picking a fishing boat is a very subjective matter. What we like, you may not like. And that's totally cool with us.
We just want you to get the sport fishing boat of your dreams and we understand that it can be a lot of work narrowing down which boat is right for you because there are so many factors to consider. So, at the very least, we hope this list gave you some ideas of what you want in a sport fishing boat – and even better if one of these boats is soon going to be tied up at your dock. If you are still in need of a little help with your hunt for the best sport fishing boat, we recommend checking out this thorough guide.
Just a head's up. It's insanely thorough and might be a bit overwhelming at first. But it breaks down pretty much everything you could possibly want to consider when you're buying a boat. But hey, you'll make an informed decision! And perhaps in a few months time, you'll be out on the open water, reeling in a big tuna, cruising on your dream sport fishing boat.
Featured Image via: Pixabay.com